We help those who help patients
USAP provides business support for physicians 
USAP and its physician partners believe today's healthcare environment has created an opportunity for leading anesthesiology groups to expand nationally. Hospitals need anesthesiologists to take the lead in managing clinical workflows, improving communication and care, and investing in IT to support this broader perioperative role. In short, they need physician leadership. Excellent clinical care is no longer enough – clinical quality has become an expectation. The groups that succeed in a rapidly changing healthcare environment will be those that expand their services to meet their clients' needs.
Change requires significant investment in leadership and technology. At USAP, we provide experienced leadership, information technology support, and the capital necessary to make it all happen. We support our anesthesiology groups, helping them succeed with infrastructure that includes: compliance, CQI, risk management, credentialing, coding, billing, revenue cycle management, payor contracting, forecasting/budgeting, HR and legal, among others.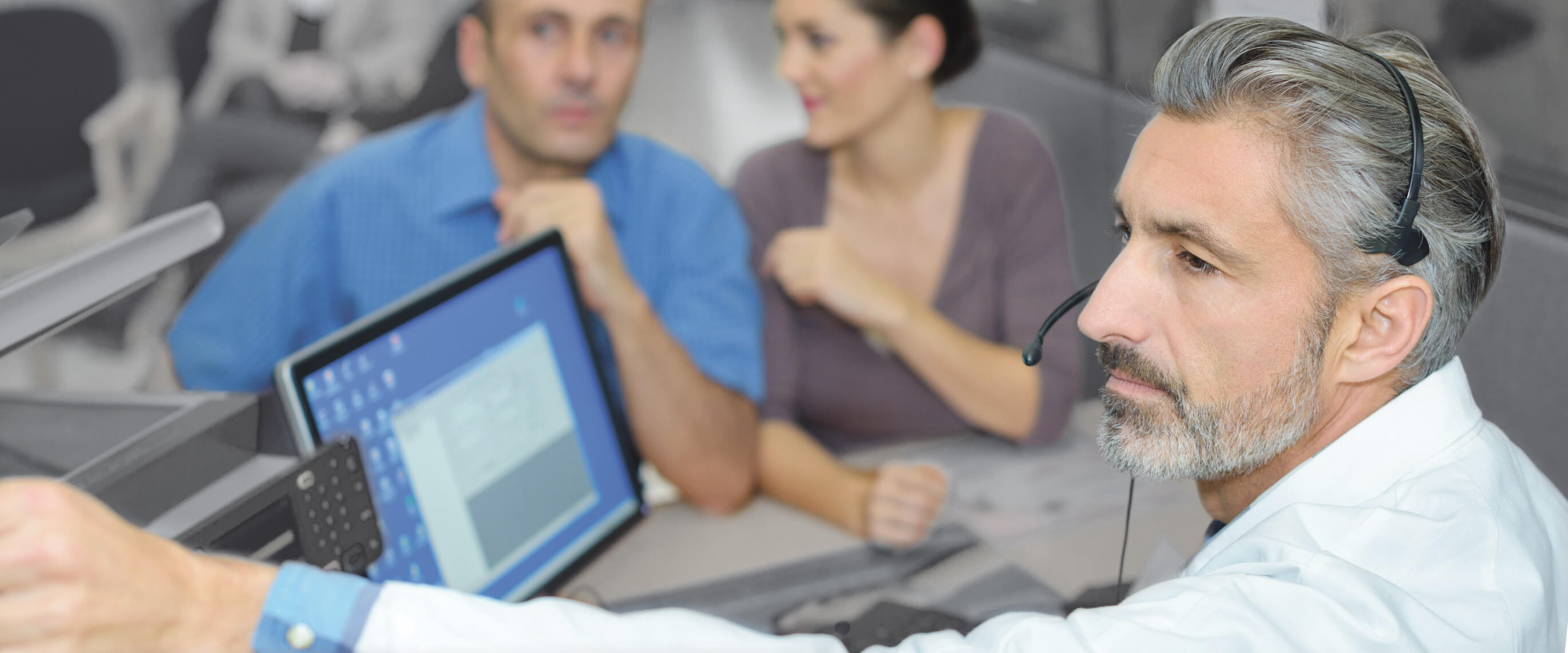 The ability for doctors to manage the clinical portion of our practices has been the most impressive thing [in working with USAP]. I went into medicine to practice medicine and feel like I'm doing the best for the patients, and we have been allowed to do this above all else. Quality and care have been the focus of what we do.
Dr. Mark Rubin , USAP-Colorado
Services we provide
Practice management
With resources and a national view, US Anesthesia Partners will work with its anesthesiology and pain management physician partners to improve practice support operations and drive organic growth.
Billing and claims processing
From ensuring compliance in physician documentation, billing and coding to monitoring third-party follow-up, USAP provides affiliated anesthesiology and pain groups management of their entire revenue cycle. We stay abreast of industry best-practices, technology tools, and changing reimbursement methodologies through participation in continuing professional education, industry conferences, and networking with peers. Proprietary USAP software can directly pull files from practices using custom or standard data extraction formats.
Human Resources
A robust department providing the employee support needed to function in a clinical and corporate environment. USAP recruits quality clinicians and reliable employees who are attracted to the stability, flexibility and opportunities that only a motivated employer can give. Our HR department is committed to comprehensive benefits in a solution-based environment through the access of technical efficiencies.
We believe HR improves employee satisfaction and keeps all aspects of the operation functional.
Legal and regulatory compliance
Trends in federal regulation mandate compliance programs for all anesthesiology and pain management providers. USAP is ahead of the current standard, with an established compliance program that provides training programs for partner staff in all areas of compliance, including HIPAA. Our compliance committee gives all of our partners a voice in the program, and we make sure everyone is aware of the latest relevant federal and state laws and regulations.
Patient portal
USAP provides a highly secure online portal for our patients to review statements and make payments for their procedures.
Insurance
USAP's experienced staff and quality initiatives gives its partners an edge in negotiations with insurers. USAP regularly evaluates its partners' workers compensation, D&O, errors and omissions, fiduciary, crime, and general liability against the market to ensure their needs are met at an appropriate rate.
Credentialing
USAP serves as the credentialing liaison between our anesthesiologist and pain management partners and their hospital clients. USAP's credentialing advisors guide our partners through initial enrollment at a hospital, and then track and maintain the licensures of the physicians and their staff, notifying them to renew well before any expiration dates. USAP fields all inquiries and requests from hospital staff, saving our physicians both time and headaches.
Financial management
USAP's experienced advisors and highly customizable reports prepared from its proprietary software provide partners with knowledge and intelligence to thrive well into the future.
Accounting and transaction processing
Groups partnering with USAP have access to a team of CPAs to prepare regularly scheduled and on-demand financial statements, as well as tax accounting.
Budgeting and financial planning
USAP's flexible reporting platform can provide partners with granular information for determining the profitability of their practices and information on trends for future planning. USAP financial planning helps providers not only secure their current holdings, but also strategically plan for future growth.
Monthly operating reports
USAP provides customized reports from our own system. We go further than the canned reports from mass-produced reporting programs. Our physician partners get the information they need to evaluate the profitability of their practices, whenever they need it.
Physician support
USAP physician partners are able to thrive with support from USAP advisors and access to USAP proprietary technology.
Collaboration tools
USAP enables physicians through several methods including online collaborative tools, in person meetings, and virtual discussions.
Electronic Continuous Quality Improvement (CQI)
USAP's anesthesiology and pain management CQI programs prove our physicians are forward thinking and care about the anesthesiology and pain management services provided to the patient hospital and ASC. Our program provides information that may be extrapolated to prove with data our ability to provide quality care. We monitor our own performance taking the burden off of our facilities.
Scheduling and resource planning
USAP enables our providers with tools to manage proper staffing solutions. We understand that each facility is unique with its own challenges. We do not attempt to fit all groups of providers into a single solution but rather by using their own business knowledge, customize a solution that allows them to most effectively manage their staff.
Mobile enablement
The objective of USAP is to allow providers to complete as many of their tasks as possible when it is convenient for them. This is the foundation of the mobile enablement strategy. From collaboration, to continuous quality, to ongoing communication, providers use the set of communication tools that are most effective for them.