Dr. Mark Anderson, USAP-Florida
To what do you attribute your success in patient satisfaction?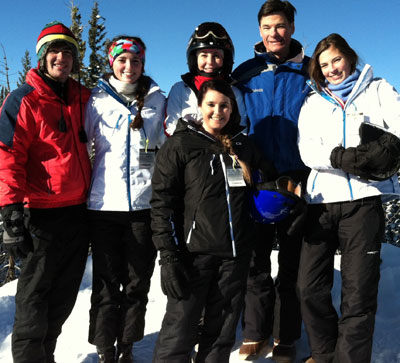 I don't know that I'm doing anything differently than anyone else. We have such a great group of people—from the physicians and CRNAs to the administrative and billing staff—I feel it's a privilege just to work with them.
Having said that, I have had surgery many times, including two cancer operations. I know what it is like to be a patient—I've been on both sides of the equation. I try to make it all about the patient. I make a point of reviewing each patient's chart prior to meeting with them so they don't have to repeat anything. First impressions are important. I look the patient in the eye, shake their hand, if possible, and tell them specifically who I am. I leave time for the patient to ask questions. If they seem overly anxious, I ask what they fear most. I get some surprising answers! My goal is to have a relaxed, informed patient going into the OR. I think they're looking for a calm, confident, competent professional to care for them.
What do you think is the most important attribute in surgeon care and customer service?
I've been practicing at Florida Hospital for almost 27 years. I have built a reputation as being very competent. When I am in the OR, I stay actively involved and I am very interactive—the surgeons always know that I am paying attention. I maintain a constant state of communication. Most of the time I am looking over the ether screen and watching the surgery. When a surgeon requests something, I repeat it to let them know I heard them and then state when it's done. That way, things don't get missed. This helps the surgical team relax and focus on the surgery.
Also, I try to know the first name of everyone in the OR: every nurse, every surgeon, every orderly. I make sure they are thanked and feel valued. We're all a team and each of us plays a unique, yet vital role in the safety and comfort of the patient.
What advice do you have to improve patient care?
Treat patients with respect. Try to allay their anxiety from the start before jumping into a long list of questions. Florida Hospital Orlando is a very busy place, but I make every effort to focus on one patient at a time. This is hard when you are bombarded with phone calls. I feel my job is to get the patient through a stressful experience and interact on a human level.
Tell us about yourself on a personal level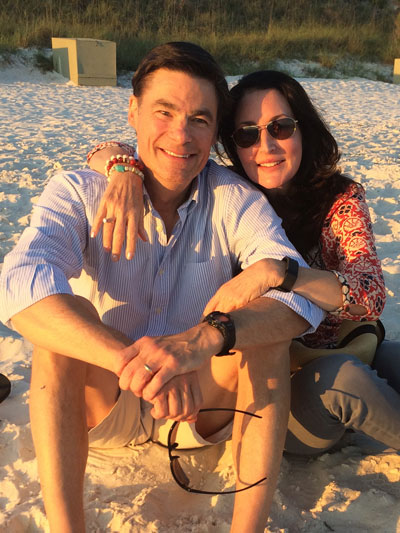 I've been active my whole life. I'm a big fan of martial arts, specifically Aikido. I am married to a wonderful woman who has blessed me with four kids: first a daughter, 23, then triplets, 21: two girls and a boy. Our family has always been athletic and active—up until two years ago when one of our triplets developed Myalgic Encephalomyelitis / Chronic Fatigue Syndrome, a very misunderstood, understudied disease that steals a person's ability to create energy. It has changed our lives dramatically. She is bedridden most of the time.
This experience has given me a tremendous respect for people with chronic diseases—they are devastating. Even slight energy expenditure—walking upstairs, eating or even another person present in the room—can be exhausting. Our hobbies have changed from community and athletic events to taking pleasure in small activities that she can participate in with us. I have always been a compassionate person, but this experience with my daughter has accentuated my compassion toward people. My motto now? "One day at a time."