Maryland anesthesia jobs
From Crab Cakes to the U.S. Naval Academy; From Inner Harbor to Ocean City Boardwalk. Whether you like the outdoors, great food, a lively arts scene ---or all of the above---Maryland and the Mid-Atlantic Region offer some of the best quality of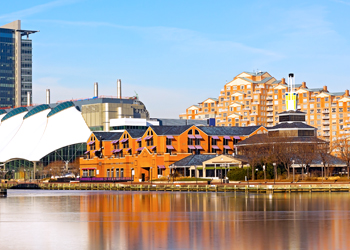 life options in the country. Maryland has one of the highest median incomes of any state, owing in large part to its close proximity to the nation's capital and a highly diversified economy spanning manufacturing, services, and biotechnology.
Given the diversity of geography in the Mid-Atlantic Region, USAP Maryland providers live in rural settings, charming suburbs, and major cities. Choosing the setting that best meets your quality of life objectives is easier with the options available in this unique region of the country. 
Transportation options abound in the region. Maryland's largest airport is Baltimore-Washington Thurgood Marshall Airport (BWI). The Maryland suburbs of Washington, D.C. are also served by two other major airports: Dulles International Airport and Ronald Reagan Washington National Airport.  The Nation's oldest airport, College Park Airport, was founded in 1909 and still in use today.  
MARC Train Service-- a commuter rail system—serves a wide swath of the region, including Harford County, Maryland; Baltimore City; Washington D.C.; Brunswick, Maryland; Frederick, Maryland and Martinsburg, West Virginia.
Add in a robust Subway, Light Rail, and Bus service routes, and getting anywhere in the region –or the world—is at your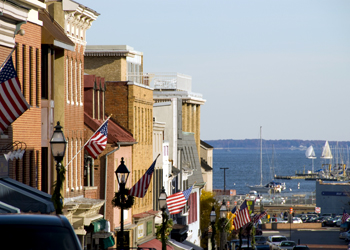 fingertips.
Maryland area sports fans have a variety of venues and settings at which they can enjoy their favorite athletic events, including professional sports teams in basketball (the NBA Washington Wizards) Baseball (Baltimore Orioles and Washington Nationals) football (Baltimore Ravens and Washington Redskins) Hockey (Washington Capitals), soccer (DC United), as well as accomplished teams in many sports at nearby Universities.   
A few of the many destinations and resources the Maryland area has to offer:
Inner Harbor baltimore.org/article/baltimore-inner-harbor
The University of Maryland umd.edu
Maryland Arts and Entertainment www.visitmaryland.org/things-to-do/ae-districts
Education and Schools open.maryland.gov/living-in-maryland/education
Parks and Recreation msa.maryland.gov/msa/mdmanual/01glance/html/parks.html
Help shape the future of anesthesia care in the Mid-Atlantic Region
Quality patient care is our first priority and we know that it's our clinical providers and supporting staff that focus on it. USAP Maryland is growing rapidly and we want you to be a part of it.  
Want to join us?