JLR Medical Group Leaders Participate in Video Shoot to Discuss Value of USAP Partnership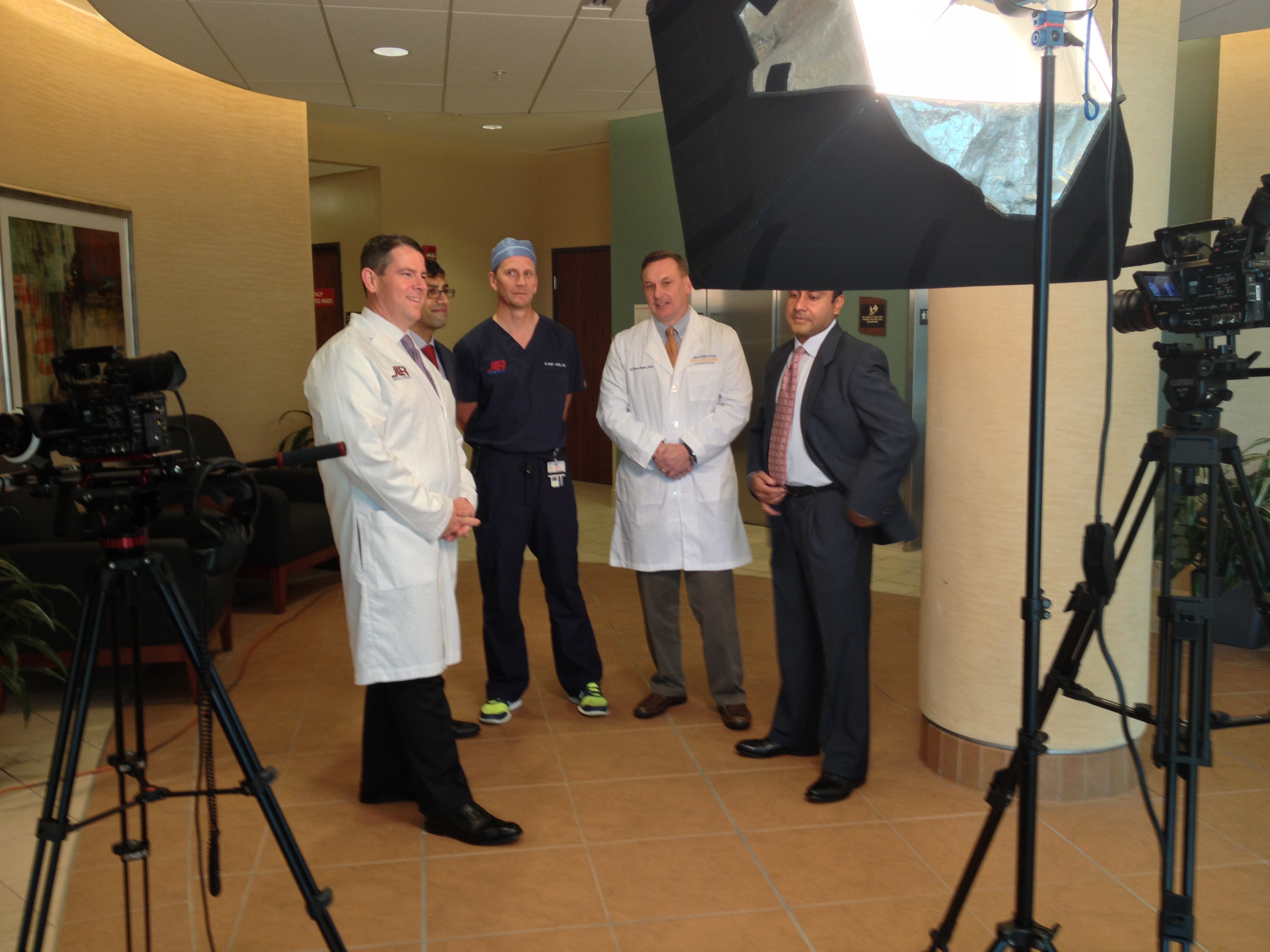 U.S. Anesthesia Partners (USAP) would like to thank the physician leaders of JLR Medical Group for their time and effort recording a series of videos on the value of partnering with USAP.   The doctors selected their own topics based on the questions they often receive from peers:    
Dr. Kurt Jones who is on the JLR Clinical Governance Board (CGB) and the USAP Board of Directors, discusses how advanced practices can benefit from partnering with USAP and its clinical partners.
Dr. Robert Michaels, also on the JLR CGB and Chief of Anesthesiology, Florida Hospital, Orlando Division, talks about the initial reaction of hospital partners and surgeons, and what they think of the USAP partnership today.
Dr. Moeed Azam, who is on the USAP Clinical Quality Committee in addition to the JLR CGB, shares how the partnership supports efforts to improve quality through research.
Dr. Brian Jager, JLR CGB member and Director of the JLR Pain Division, joins pain physician Dr. Anand Patel to discuss the ability to shape the future of pain medicine though USAP's strong national voice.
Videos will be posted on the USAP website alongside those of Greater Houston Anesthesiology.  Pinnacle Anesthesia physicians will add their voices to the website in the very near future.
"For groups considering a partnership with USAP, there is simply no substitute for talking with a physician who has gone through the same decision making process," says Michael Holland, USAP Chief Development Officer.  "These videos provide instant access to peers who can give real insights to the value the partnership is delivering to their practice."