Partnering with USAP
Securing your future
USAP partners with successful, high-quality, anesthesiologist-led physician groups. Our experienced business leadership team provides the additional expertise and practice management services you need for continued growth and to position yourselves for a more secure future.
Our leadership team has a proven history of growing businesses through a combination of operational improvements, organic growth and acquisitions. Through our partnership model, this team provides the expertise and capital required to build a sustainable healthcare services organization focused on anesthesiology and chronic pain management services.
Together, we are uniquely equipped to handle the anesthesia needs of sophisticated, growing health systems operating in today's dynamic healthcare environment.
Peter Harkness, M.D.,USAP-Colorado
Opportunity is knocking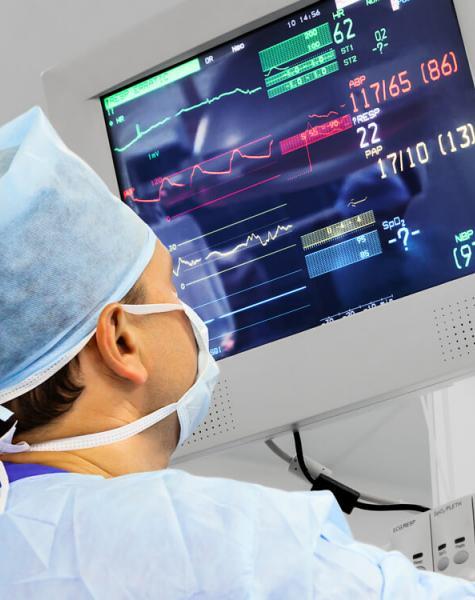 USAP offers you the opportunity to become part of a network of high-performing groups who think like you and share your goals.
Why partner with USAP?
Join an organization being built by anesthesiologists for anesthesiologists and anesthetists who care deeply about quality outcomes
Maintain clinical autonomy and professional identity
Receive upfront liquidity at an attractive valuation
Receive a meaningful equity stake with significant upside potential
Repair income through an earnings partnership model
Join an organization backed by a large financial sponsor with sufficient resources and proven track record of building a successful national group
Annual Leadership Development Conference
There's power in numbers
Being part of our large, national organization also gives you access to resources and best practices that can strengthen your ability to meet the healthcare challenges of the future.
What do you get for joining USAP?
Create greater value for hospitals and health systems
Amplify and strengthen your voice in local or national legislation
Get access to a vast array of resources for improving all aspects of your practice, such as:

Knowledgeable thought leaders, including some of the world's foremost experts in anesthesia and chronic pain management
A national sounding board and platform for sharing best practices
Superior IT systems for data capture and analytics, routine quality reporting to hospitals and patient satisfaction measurement
Advanced analytics for OR staffing
Leadership training and training in patient engagement
Use of a common revenue cycle management system
What to expect
Successful integration is a key part of our model. The USAP Integration Team works to make your linkage with USAP go smoothly.