Driven to provide quality care in the midst of the pandemic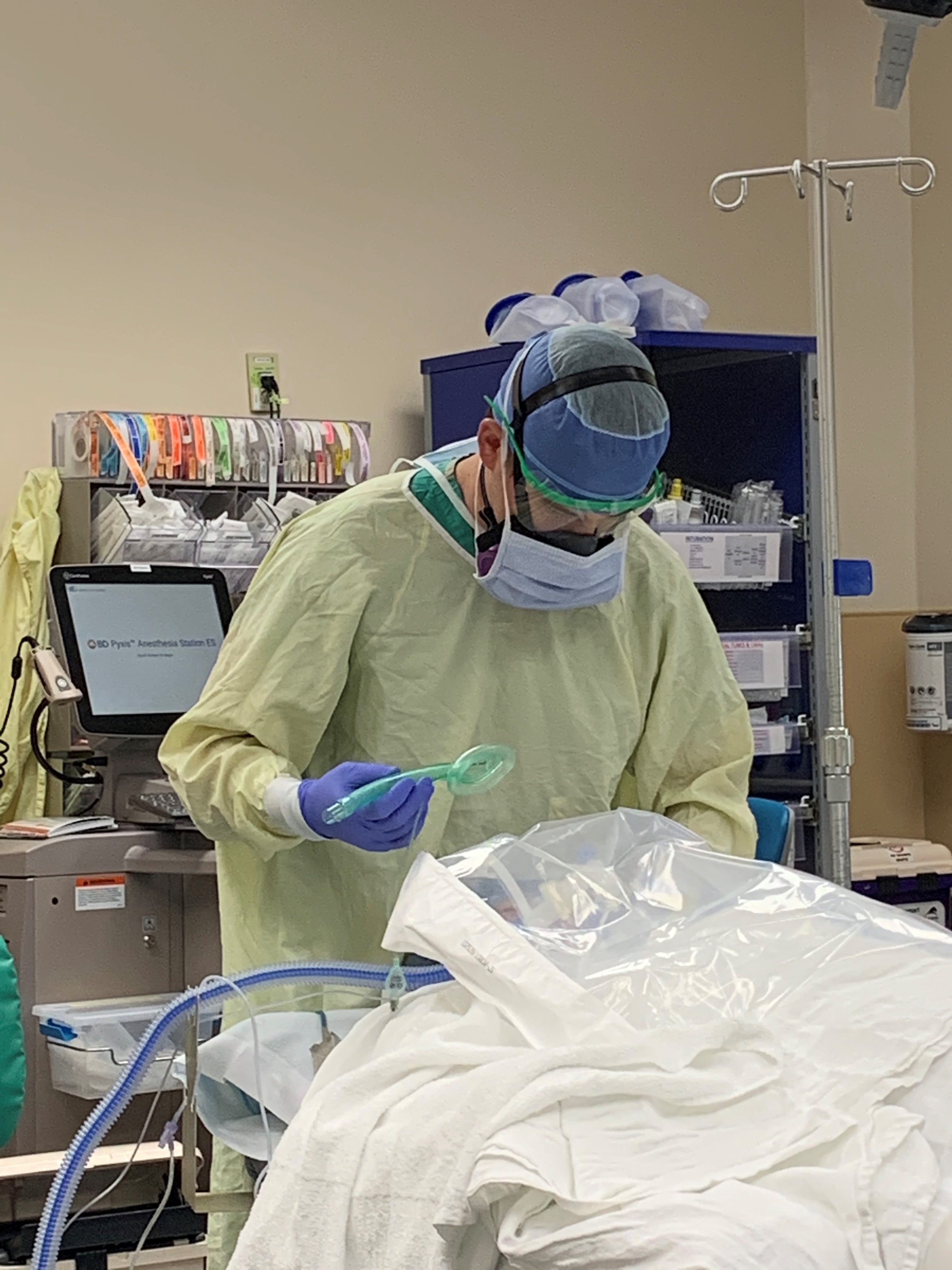 As a recent residency graduate, Dr. Clint McDaniel has a drive to help people. But amid the COVID-19 outbreak, that drive is now accompanied by a little bit of fear and a lot more vigilance.
In addition to the usual risk checklists and concerns that come with patient care, Dr. McDaniel and his colleagues now must build in extra time for everything. They take additional steps to ensure proper donning and doffing of personal protective equipment. Operating Room personnel are now required to leave the room for six minutes during intubation, to keep them safe while the air in the room is filtered and replaced. Key portions of procedures that usually take only one or two minutes now take much longer.
With his technical training and skills, Dr. McDaniel knows that he is extremely valuable in tackling this pandemic. He recently put those skills into practice on the first COVID-19 case in central Florida to use ExtraCorporeal Membrane Oxygenation (ECMO) treatment. An ECMO machine provides much needed support to the body so that it can fight the virus.
Even in the most daunting situations, though, Dr. McDaniel says he is as eager as ever to help sick patients and share vital information.
"While we have never faced a crisis like this, not only do I have the skills to help these patients, I can be a voice for my community about ways to stay safe," he says.