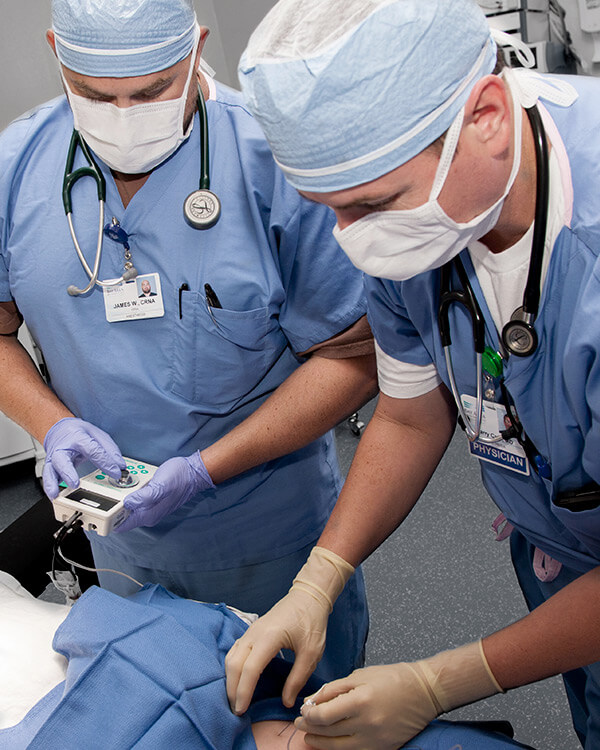 Working under one, unified goal
A focus on quality patient care
Our work is unified by the common goal of providing quality anesthesia care and pain management for patients. Whether we are supporting one of our physician groups, working with one of our CRNA team members, partnering with a hospital or employer, or working directly with a surgeon, our focus is always on the quality of patient care. 
Safety is not a checkbox for any of us. We can be duly proud that our specialty has pioneered many of the safety policies and procedures adopted by the airlines and other industries. But how do we stay focused? If I stay in the patient's perspective, it's easy. Every patient's care is a sacred trust.
Dr. Cindy Calder , USAP-Texas
The Care Team model
Physicians and anesthetists working together
Our Care Team model is made up of physicians (anesthesiologists), Certified Registered Nurse Anesthetists (CRNAs), and in some cases, anesthesiologist assistants. Under this team-based model, our providers work together to deliver safe, high-quality care to all our patients on a daily basis. Just as with any team, there is a leader (the anesthesiologist), but all members of the team play a critical role in understanding the patient's current condition and medical history, developing the plan and finally administering the anesthesia. It is our belief that anesthesia results are noticeably improved when the patient's care is shared across a team of highly trained, highly competent professionals.