Our mission is simple
Provide quality anesthesiology care for each patient
We partner with fellow physicians and facilities to deliver effective, efficient peri-operative services. USAP is dedicated to creating measurable value for our physician partners, surgeons, facilities, payers, investors, and the communities we serve.
Be the leader in anesthesia
USAP is a majority physician-owned, physician-services organization dedicated to providing high-quality anesthesia and pain management services. USAP partners with high quality groups of anesthesiologists, providing the capital resources, infrastructure and business expertise needed to position them for continued success. USAP's physician partners maintain clinical governance of their practices and collectively own over 50 percent of USAP.
USAP's affiliated physician groups share operational and clinical best practices, helping to facilitate the delivery of consistent, high quality services for patients, surgeons, facilities and payers. The company's 3,000 plus team members serve healthcare communities in Florida, Texas, Colorado and Nevada. USAP's capital partner is Welsh, Carson, Anderson & Stowe, an investment firm with significant experience investing in and building leading healthcare companies.
Always be improving
Walking the talk on clinical quality
USAP's Clinical Quality Committee (CQC) is a sub-committee of USAP's Board of Directors. Its focus is to:
Oversee Initiatives Pertaining to Clinical Quality and Patient Safety
Participate in ASA, State Societies, Accreditation Bodies and Government Affairs
Share Local Initiatives with Other Members of the CQC and Across Practices
Develop Data and Reporting to Be Shared with the USAP Board of Directors and USAP overall
Good patient care has everything to do with respecting each patient and trying to treat [them] like a family member.
Kenneth Kittrell , CRNA, USAP-Florida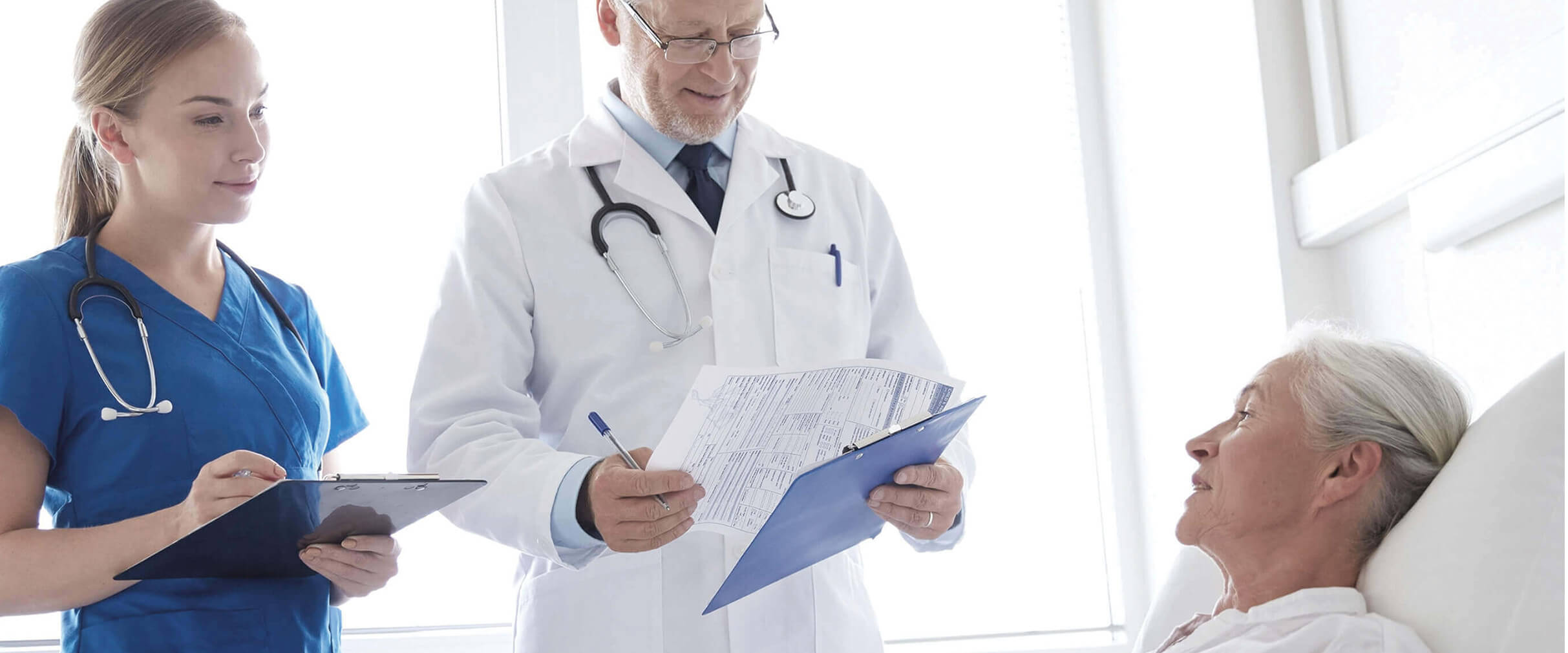 Our values set us apart
They guide our conduct and patient relationships
With a single-specialty focus, we are committed to conducting ourselves professionally at all times and recognize that we can set a standard not only by our competency in the OR, but also by how we act outside the OR, among colleagues, our friends and our families.
Integrity: Always act in the best interest of our patients
Excellence: Demonstrate a steadfast commitment to the highest standards of clinical care, safety, and service
Respect: Care for our people as we care for our patients, with respect, honesty, and compassion
Innovation: Cultivate an environment that develops and embraces new ideas to improve patient care
Advocacy: Act as ambassadors for anesthesiology, advocating for our patients, surgeons and hospitals
Accountability: Set measurable goals and hold ourselves accountable through regular performance monitoring and reporting
A rich history
USAP is comprised of some of the most respected anesthesia groups in the country and backed by the capital resources of Welsh, Carson, Anderson and Stowe.
Greater Houston Anesthesiology
Before joining USAP, Greater Houston Anesthesiology (GHA) was one of the most recognized private practice anesthesiology groups in the country, providing anesthesia care for all types of operations, including cardiovascular, neurosurgery, obstetrics, orthopedics, pediatrics, transplant, acute and chronic pain management and critical care.
Greater Houston Anesthesiology is now U.S. Anesthesia Partners of Texas >
Pinnacle Anesthesia
Pinnacle Anesthesia was known as the anesthesia leader in the Dallas/Ft. Worth area and was one of the highest quality anesthesia groups in the United States. With providers practicing at over 100 facilities in North Texas, and a reputation for rigorous quality assurance and peer review process, they were a great partner for USAP.
Pinnacle Anesthesia is now U.S. Anesthesia Partners of Texas > 
Excel Anesthesia
Excel originated as a cardiac anesthesia practice in 1979. Since that time it has grown in both size and scope of practice, dedicated to providing the highest quality perioperative care. As a part of USAP, the practice specializes in providing exceptional anesthesia care for a range of surgical specialties: cardiac, thoracic, vascular, neurosurgical, otolaryngologic, electrophysiologic, bariatric, plastic and reconstructive, and complex spinal surgery.
Anesthesia Consultants of Dallas
ACD, part of USAP-Texas, was founded in 1992, is the exclusive provider of anesthesia services at Methodist Dallas Medical Center and the Texas Regional Medical Center.  Its highly regarded anesthesiologists and certified registered nurse anesthetists serve an additional 11 facilities, including 9 hospitals and two ambulatory surgery centers.
JLR Medical Group
Known for its clinical excellence and strong hospital relationships and named after Joseph L. Riley, MD, JLR was founded in Orlando, Florida, in 1988. JLR Medical Group is a physician-owned, preoperative services company, providing anesthesia services and pain management throughout Central Florida. 
JLR Medical Group is now U.S. Anesthesia Partners of Florida >
Medical Anesthesia and Pain Management Consultants (MAPMC)
MAPMC is a leading anesthesia practice located in Fort Myers, Florida.  Established in 1969, the practice offers a wide-range of anesthesia services to multiple acute care hospitals in its service area.  Known for its commitment to providing high quality care to its patients, MAPMC commands a strong reputation in southwestern Florida as a trusted provider of professional anesthesia services.
Greater Colorado Anesthesia
Greater Colorado Anesthesia (GCA), now USAP-Colorado, provides state of the art patient care at over 20 hospitals and surgical facilities throughout the Rocky Mountain region. With GCA's extensive resources and depth of experience, our anesthesiologists are able to provide the specific expertise your care requires.
Greater Colorado Anesthesia is now U.S. Anesthesia Partners of Colorado >
South Denver Anesthesiologists
South Denver Anesthesiologists has been providing anesthesia services in South Denver since 1970. Its members are specialists in anesthesiology and are board certified or eligible by the American Board of Anesthesiology. As USAP-Colorado, its providers serve Porter Adventist Hospital, Littleton Adventist Hospital, Swedish Medical Center, Sky Ridge Medical Center, and other facilities in the Denver area.
South Denver Anesthesiologists is now U.S. Anesthesia Partners of Colorado >
Anesthesia Consultants Inc. (ACI)
Anesthesia Consultants Inc. (ACI) has been one of the leading anesthesiology practice in Las Vegas and has been dedicated to providing quality anesthesia care to patients for decades. As USAP-Nevada, this group continues to provide a full-spectrum of anesthesia and pain medicine physician services at over 35 Nevada hospitals and health facilities.
Anesthesia Consultants Inc. is now U.S. Anesthesia Partners of Nevada >
Physicians Anesthesia Service (PAS)
Physicians Anesthesia Service (PAS), the largest group of anesthesiologists serving the Seattle, WA, metro area. PAS has been providing quality anesthesia services to the Seattle community for over 40 years. The practice's 120 anesthesia providers provide anesthesia service ranging from care of the most medically complex inpatient to outpatients in ambulatory facilities.
Physicians Anesthesia Service is now U.S. Anesthesia Partners of Washington >
Welsh, Carson, Anderson & Stowe
Welsh, Carson, Anderson & Stowe (WCAS) is a growth-oriented private equity firm exclusively focused on providing operational and capital resources to healthcare and information/business services. It's one of the nation's leading healthcare private equity firms, who has a long history of helping physician services businesses reach their full potential through capital investment and operational expertise. WCAS has invested more than $6.5 billion in healthcare companies and has a current portfolio of nearly 20 companies that have achieved dramatic increases in service quality and total revenue.