We're physician-owned and single-specialty focused
A partnership model with local clinical governance and high-quality patient care
USAP brings the additional resources leading anesthesiology groups need to continue growth and position themselves for a more secure future. Because we are partnering with leading, successful groups, we enable our physician partners to continue to focus on delivering the same high-quality service they always have. We bring experienced business leadership, drive organic growth, improve services through IT investments and grow through acquisitions.
Our health system partners
USAP provides anesthesiology services to some of the nation's leading medical facilities. Our anesthesia providers cover all anesthetizing sites from the OR and OB to surgery centers and office-based locations. We also offer our hospital clients a broad spectrum of perioperative services.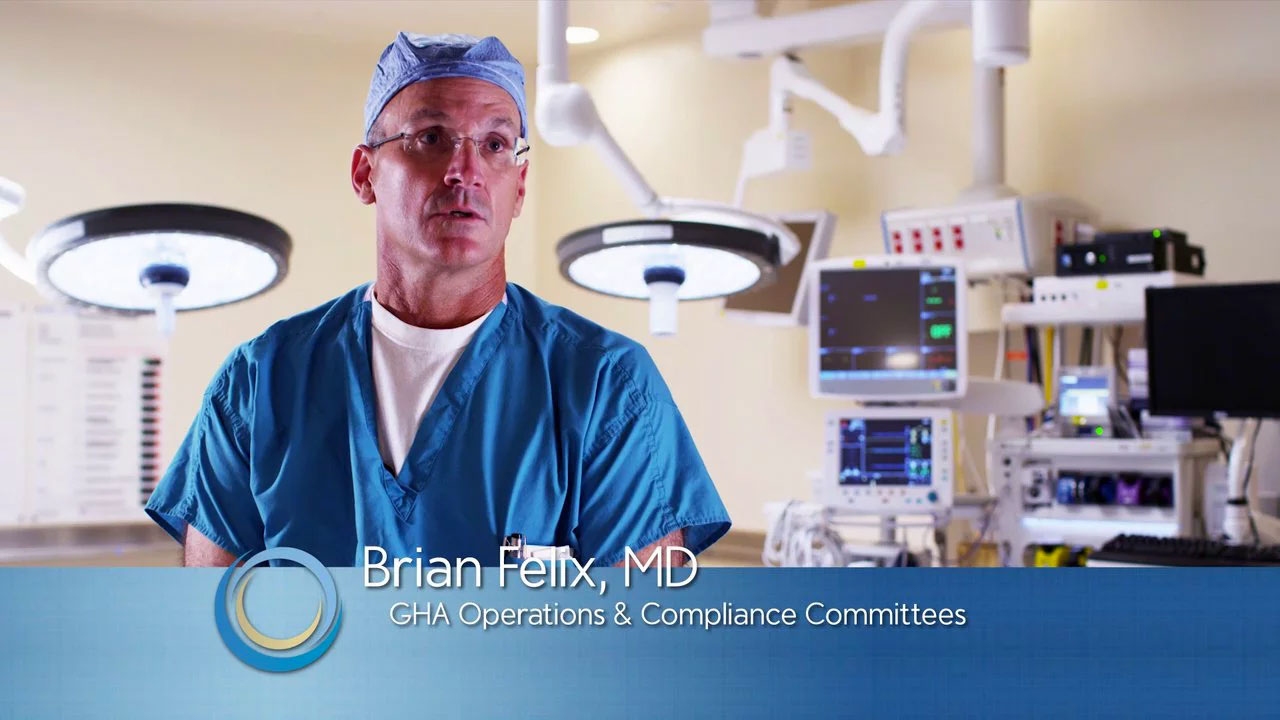 Our providers
Our groups employ anesthesiologists, CRNAs, and anesthesiology assistants. Almost all of our anesthesiologists are board certified with a four year residency in anesthesiology and applicable fellowships, and are ACLS certified. We cover all areas of anesthesiology, including cardiovascular, neurosurgery, obstetrics, orthopedics, pediatrics, transplant and intensive care management. Our team members receive live feedback on their performances through our CQI program, and utilize that data to constantly improve clinical quality and manage risk.
Perioperative leadership
USAP understands the need to manage workflows and drive performance across the perioperative spectrum of care for the benefit of patients, surgeons, and our hospital clients. Our anesthesiology groups share best practices to constantly improve service from pre-op through the recovery process and beyond. Our perioperative services decrease case cancelations, improve patient satisfaction and utilization of resources. Our perioperative measurement and leadership improve efficiency and clinical quality, and our post-op pain control and communication improve patient outcomes and satisfaction.
Business development
USAP and its management team have a proven history of growing businesses through a combination of operational improvements, organic growth, and acquisitions. Through our partnership model, our team provides the expertise and capital required to build a sustainable healthcare services organization focused on anesthesiology services.
Why partner with USAP?
What we offer USAP partners is the opportunity to become part of a network of high-performing groups, each one seeking to improve and grow.
Partner with USAP and you will:
Join an organization being built by anesthesiologists for anesthesiologists and anesthetists who care about quality of outcomes
Maintain clinical autonomy and professional identity
Receive upfront liquidity at an attractive valuation
Receive a meaningful equity stake with significant upside potential
Repair income through an earnings partnership model
Join an organization backed by a large financial sponsor with sufficient resources and expertise to build a national group